Does Your Company Offer Gift Certificates or Store Credit?
Yes, we do offer several pricing options for our gift vouchers.
CanvasPeople product vouchers are a great way to give a canvas or other photo product as a gift to someone! With a voucher, they can place an order for their photo on canvas, with no shipping and handling.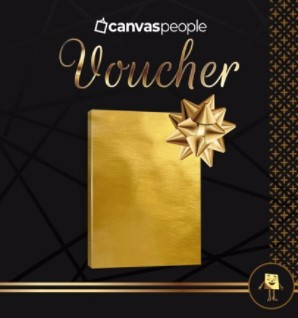 Related Articles

Do you offer a collage canvas option?

We do offer a collage canvas option in sizes 11x14 and 16x20 with up to 7 photos. Click here to create your collage! If you are looking for a different size, you can create a collage using a third-party program and upload your one photo while placing ...

What size canvases do you offer?

Please refer to the table below for all our canvas sizes. NOTE: We currently do not offer custom sizes but hope to have these available in the future. Be sure to check back with us regularly to see if these are available.

Do you offer discounts for designers, artists or photographers?

We do not offer discounts or combined shipping options unless it is specifically part of a promotional offer.

What Photo Enhancements Do You Offer?

We offer the following Photo Enhancement options: Basic Photo Enhancement Our artists will personally balance the color and lighting of your image. Basic Photo Enhancement includes the following: Color Correction and Balance (The warmth of your ...

My purchase is a gift, is the pricing included in the shipment?

We never include the pricing breakdown with our shipments. To give a gift, just specify the recipient's name and address in the shipping details during checkout.